Freeland Church
News
Prayer
Our Gracious Heavenly Father, thank you for your many blessings to us. We thank you for Jesus for the love and grace that he has shown by his death on the cross at Calvary. Be near to us at this time, as each of us seeks to live through the present difficulties in lockdown tiers; and not being able to see our loved ones. Give us your assurance that these times will pass and that you are in complete control of all that is going on. Grant us the serenity to accept the things we cannot change, the courage to change the things we can, and the wisdom to know the difference. In Jesus Precious Name. Amen (more prayers under worship section) If you would like a prayer said for you or would like private prayer time with one of our prayer team please leave your details on our contact page.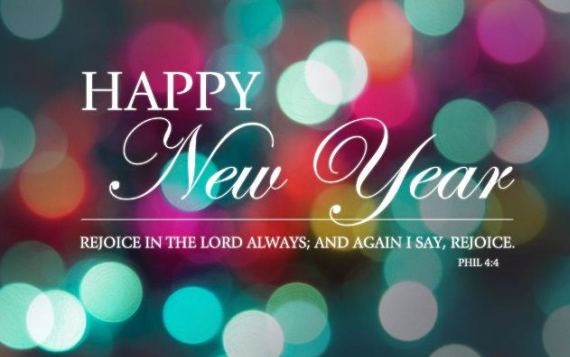 A New Year message from Rev. Kenneth Gray

There has been an almost universal feeling that we are glad that 2020 is behind us!

That said the world seems quite similar already!!! However one thing is very different. We now have hope that a vaccine will soon be available and that all the restrictions will eventually be ended. It may be that those hopes will be realised and we will be free of this virus. Sadly it may be that those hopes will prove to be false. I certainly hope that it is the former!!

Hope is one of the great human emotions which enables us to cope with a vast range of challenges throughout our lives. To use a funny illustration. I once read of a football fan whose team fell 6-0 behind after 75 minutes. He wrote " when the sixth goal went in I knew that there was no way back" It is possible to hope when things really are hopeless!

In one of the most famous chapters in the Bible Paul is speaking about the supremacy of love ( 1 Corinthians 13). The chapter ends like this; " And now these three remain faith, hope and love. But the greatest of these is love." 1 Corinthians 13: 13

Paul doesn't devalue hope by saying that love is the greatest. Hope and faith still remain!!

Our hope and faith are in a God who is love. We give thanks for the wonderful scientists and medical specialists who are fighting this virus on our behalf; and we enter the new year with the blessing of knowing that God who is love.

Hope is not gone; Jesus lives.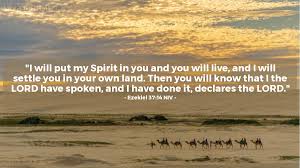 Midweek Message !!!!!!!!! : Wednesday 13th January - Ezekiel 37 Live streamed at 7.30pm https://www.youtube.com/channel/UCrQqUYcq0Tr7xHAN3JpTlCg
Family Service 17th January 2021 at 10.30am : Live Streamed on Youtube only (no congregation allowed) at 10.25am. '' Bible reading Ruth 2 ' What a world it was' . There will be no!!!!! service at 12.00 noon. Click the link here and subscribe to the page and allow for notifications to see the services live - https://www.youtube.com/channel/UCrQqUYcq0Tr7xHAN3JpTlCg -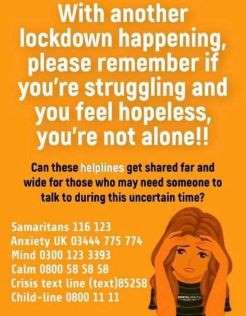 Here is a list of important telephone numbers. If anyone would like a prayer said for them or a private prayer time with our minister or prayer team please leave your details on our website contact page. If you are isolating and like help with medicine delivery or if you need help with someone to do your food shopping and drop it off please leave your details on the website contact page and we will be in touch.
Check out our Minister Kenneth's Blog...New Year, Christmas message and Technology - friend or foe ....
Freeland Church Coronavirus information by Session Clerk Graeme Harris :Coronavirus Procedures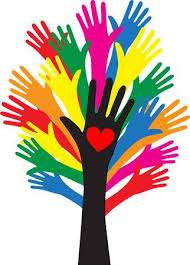 Coronavirus : Pastoral Support
If anyone needs help with shopping, going to appointments or just feeling isolated, please get in touch with Kenneth Gray or leave your contact details on the Contact Form on this website and we will try to arrange the correct support for you.
Psalm 55: 22a Cast your cares on the Lord and he will sustain you.



Prayer : Lord it's me again, Once more, I hand my cares and fears over to you. Help me! I am in a dangerous situation. I cannot manage this problem on my own. Amen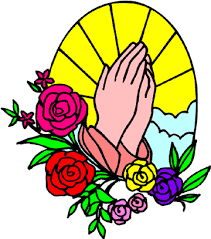 All over the world people are worried about the Coronavirus outbreak, the loss of employment, loss of income, health, loss of loved ones we have attached a call for prayer for you and hopefully this might help in some small way. Press here -
Call for Prayer
If you would like our church prayer team to pray for you, please fill in the contact form on this website, your details are kept confidential.
Trust in the Lord with all your heart and lean not on your own understanding; in all your ways submit to him and he will make your paths straight Proverbs 3 : 5-6
Looking for something to do in lockdown check out Freeland Kids' Zone 1st edition (have fun) : Press here : Freeland Kids Zone
Here the latest Freeland Kids' Zone 2nd edition - Have fun : Press here :
The Sunday school children had been learning this song in preparation for their celebration service and it's very relevant for the current situation. We would love to see any videos you take of you/your family singing along and doing the actions.