Freeland Church
Freeland Church morning service 020521
Freeland Church midweek message 280421
Freeland Church morning service 250421
News
Prayer
Lord God our heavenly Father, we thank you that in these times of uncertainty and disruption you are a God who never changes. Lord, we have been living with the threat of the virus now for a year, we pray for everyone who has had their lives affected by the virus. We remember those who have contracted the virus and we pray that their recovery from it will be complete. We also remember the many families who have lost loved one because pf the virus and we pray that you will minister to them and surround them with your ever-loving arms. Father God, we also remember folk who have lost their livelihoods because of the virus, or had their income severely reduced. Lord we also pray for so many people who have contracted other diseases and have had their diagnosis or treatment delayed because of the virus, be with them in a special way.Lord, we also want to praise you and thank you for the thousands of people who have given sacrificial service through the pandemic, for health care staff and ancillary workers, for police, fire service and so many other public servants. We also pray for folk who have kept essential services going at great cost to themselves. We praise and thank you for them all.Father, thank you for the various vaccines that are now available and for the tremendous work which has made their availability possible. Thank you for all the scientific and medical staff who have made them possible. Help us to be patient and allow the vaccination programme to be completed so that some kind of normality can be achieved as soon as possible.Father we also thank you for the assurance that you are with each and every one of us, you demonstrated your amazing love for us and our world by sending Jesus into the world to be our Lord and Saviour, Father we know that your love is as strong and sure today as it was all those years ago. Thank you in Jesus Precious Name. Amen (more prayers under worship section) If you would like a prayer said for you or would like private prayer time with one of our prayer team please leave your details on our contact page.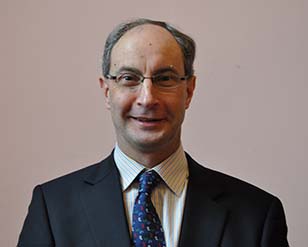 We have started a new series in the letter to the Romans.
Paul sends this letter to help the church in Rome better understand the wonderful truths of the Christian faith. It is the place in which we find the fullest expression of the idea that our salvation is by faith alone. Throughout the letter Paul makes reference to the place of Jews and non-Jews in God's plan for salvation. In many ways it is a challenging book and we will look at the first few chapters before turning to the life of David later in the spring. Kennethcheck out Kenneth's blog on the website
It is good to see so many familiar faces in church again and we hope that the number of people who are able to come will increase soon.
In the meantime can I say that there has usually been space available for those who want to come and it would be good if we could be booked out every week! Kenneth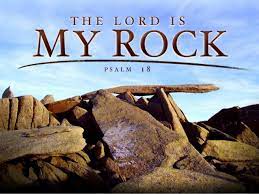 Midweek Message - 5th May at 7.30pm - Bible reading - Psalm 18 . Live streamed on https://www.youtube.com/channel/UCrQqUYcq0Tr7xHAN3JpTlCg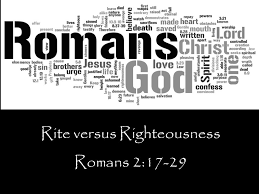 Family Service Sunday 9th May at 10.30am - Bible reading - Romans 2 : 17 - 29 'Inner and outward faith'. Live streamed onhttps://www.youtube.com/channel/UCrQqUYcq0Tr7xHAN3JpTlCg - This service is open for people to attend. Covid restrictions mean limited places if you would like to attend please leave your details on the contact page of this website. Good news !!!!!!! Sunday 9th May the congregation will increase to 40 due to the Balcony being available.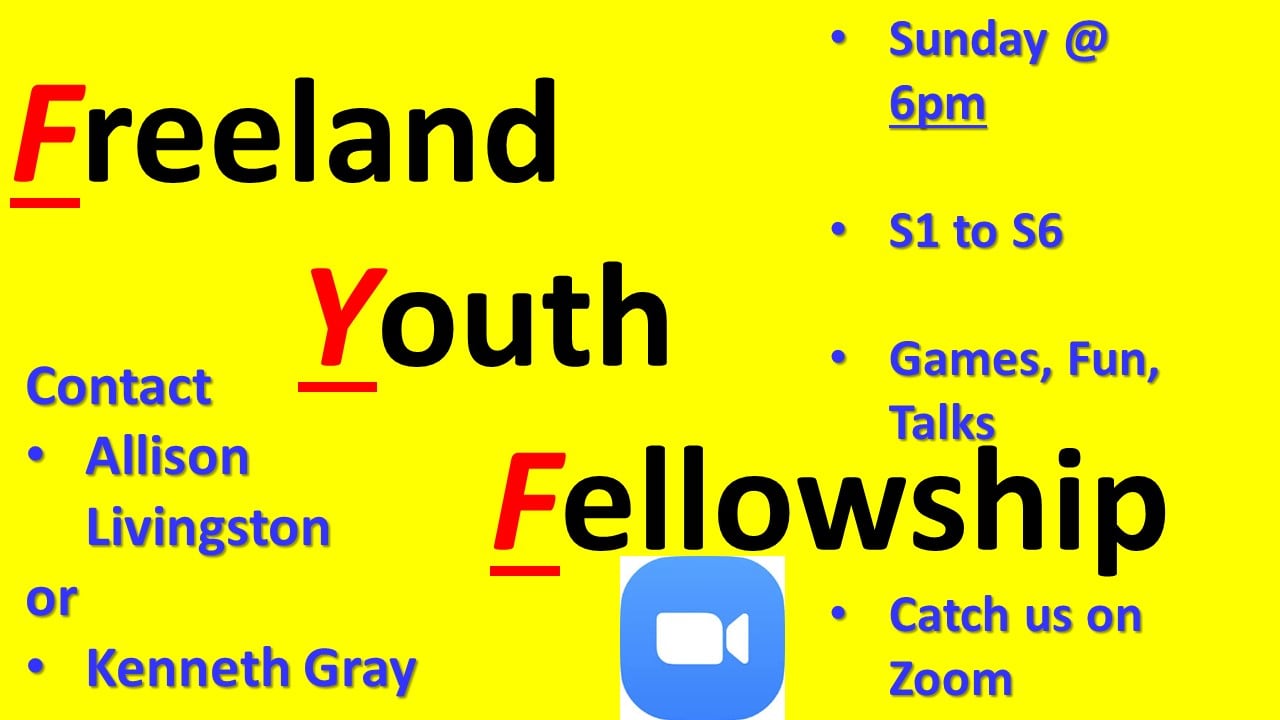 Every Sunday night at 6pm : Secondary School pupils S1 to S6 are you looking for something fun to do during lockdown come and join Freeland Youth Fellowship by Zoom if interested in joining please leave you contact details here on the contact page and we will be in touch.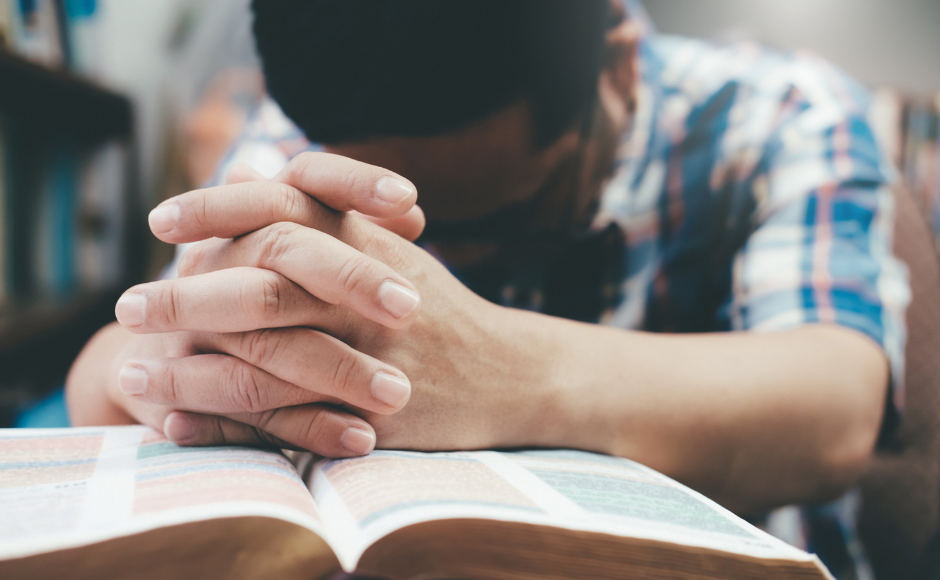 This Sunday (9th May), Christians across the country – and further afield – will join together in prayer and reflection at 7pm in response to the pandemic.
As with previous weeks during lockdown, 15 Christian churches and organisations across the country, including the Church of Scotland, have co-signed the letter calling for prayer. Scottish Christians have been continuing to answer the call to pray at the same time each week, and Rt Rev Dr Martin Fair, Moderator of the General Assembly of the Church of Scotland, has been taking part alongside them. "Too often, different parts of the Christian Church have allowed themselves to become distant from one another. They've looked at certain doctrinal or liturgical matters in different ways and have allowed those differences to become divisive," Dr Fair said.
"But we can, and should, all pray together. And when we do, we find that some of these differences that seemed important begin to diminish in significance.
"Through the pandemic we have prayed each Sunday evening at 7pm and we've done it together. We've been united in praying for the country and in praying for the life and mission of the whole Church.
"Jesus' final prayer when with his disciples was, 'My prayer for all those who believe in me is that they shall be one.'
"We've demonstrated that by our shared prayer. Let it continue to be so." link for prayer https://www.churchofscotland.org.uk/news-and-events/news/2021/articles/join-the-church-of-scotland-in-prayer-this-sunday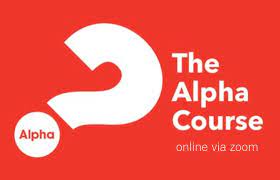 If you've got questions, you're not alone. Alpha is a space where you get together with others, online, to watch a series of short videos covering some of the big questions around the Christian faith such as Who is Jesus?, How and why do people pray? and What's the meaning of life? – and then have a chat about it.
You're invited to come along for the first session and see what you think. What have you got to lose?
Simply inviting someone to Alpha could transform their life forever. Let's make a difference.
When: Tuesday nights at 7pm from 18th May 2021 for 11 sessions.
A little insight into alpha watch these short videos https://player.vimeo.com/video/417956226 https://run.alpha.org.uk/wp-content/uploads/sites/6/2020/10/What-is-Alpha-Online-Full-Size-.mp4 If you are interested in joining the Alpha course please leave your details on this website contact page and we will be in touch.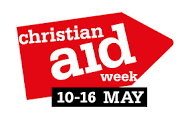 Christian Aid Week: 10 – 16 May
Yes, Christian Aid Week is definitely happening this year!
In this country we have been blessed over the past year to not only have a fantastic health service and a comprehensive vaccination programme, but also the government resources to mitigate the impact on the economy. The poorest communities of the world have none of this. Hit with the double-whammy of climate change and the coronavirus, they need our help now more than ever.
Before the pandemic, Bridge of Weir raised around £6,000 for the vital work of Christian Aid every year. We need to sustain this level of support and, if possible, increase it. We are planning to restart the house-to-house collection with the traditional red envelope this year, but will only be able to cover a relatively small number of streets. However, we have been able to create our own dedicated Bridge of Weir "e-envelope" for online giving.
Details of this "e-envelope" will follow in the next few days. Please continue to give generously when it arrives. In the meantime, you can watch a short Christian Aid video called "Florence's Story" by clicking this link: https://www.youtube.com/watch?v=6mkTXcrK8FE and learn more about the work of Christian Aid by going to: www.christianaid.org.uk
Rosemary Reeves

The Moderator of the General Assembly of The Church of Scotland Rt Rev Dr Martin Fair is inviting everyone to join him in taking part in this year's Thy Kingdom Come prayer initiative. Thy Kingdom Come is a global ecumenical prayer movement which will run from Ascension Day on the 13th of May until Pentecost Sunday on the 23rd of May. If you would like more information here is the link : https://www.thykingdomcome.global/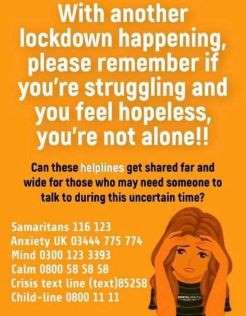 Here is a list of important telephone numbers. If anyone would like a prayer said for them or a private prayer time with our minister or prayer team please leave your details on our website contact page. If you are isolating and like help with medicine delivery or if you need help with someone to do your food shopping and drop it off please leave your details on the website contact page and we will be in touch.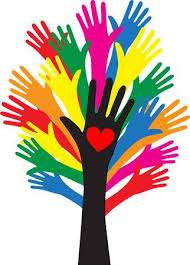 Coronavirus : Pastoral Support
If anyone needs help with shopping, going to appointments or just feeling isolated, please get in touch with Kenneth Gray or leave your contact details on the Contact Form on this website and we will try to arrange the correct support for you.
Psalm 55: 22a Cast your cares on the Lord and he will sustain you.



Prayer : Lord it's me again, Once more, I hand my cares and fears over to you. Help me! I am in a dangerous situation. I cannot manage this problem on my own. Amen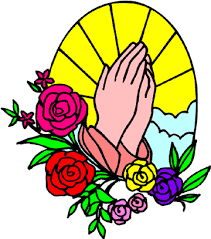 All over the world people are worried about the Coronavirus outbreak, the loss of employment, loss of income, health, loss of loved ones we have attached a call for prayer for you and hopefully this might help in some small way. Press here -
Call for Prayer
If you would like our church prayer team to pray for you, please fill in the contact form on this website, your details are kept confidential.
Trust in the Lord with all your heart and lean not on your own understanding; in all your ways submit to him and he will make your paths straight Proverbs 3 : 5-6
Looking for something to do in lockdown check out Freeland Kids' Zone 1st edition (have fun) : Press here : Freeland Kids Zone
Here the latest Freeland Kids' Zone 2nd edition - Have fun : Press here :
The Sunday school children had been learning this song in preparation for their celebration service and it's very relevant for the current situation. We would love to see any videos you take of you/your family singing along and doing the actions.