Worship
Prayer Is Eternal


Call to me and I will answer you and tell you great and unsearchable things you do not know.
Jeremiah. 33:3.
Why God Answers Prayer
Some folk ask the question does prayer make God change his mind. Does prayer change God's plans? Is God's will a decree or a desire? Is it both? Or is it neither? Whatever our answers are to these questions, or to any other questions, they must: Acknowledge God's Sovereignty.
Acknowledge that we still have to trust Him. God always speaks to us in language we can understand, and God's Word to us is that, He responds to our prayers. That is the way he said it, and that is the way he intended us to take it.
Vance Havner used to say: I don't understand all about electricity, but I am not going to sit around in the dark until I do. We do not have to understand prayer in order to pray. The important thing is to pray!
Prayer
Our Gracious heavenly Father we thank you for the many blessings you shower upon us as individuals and as a Church. We thank you for the House Groups and for the many people in our Fellowship who are Prayer Warriors. We commit ourselves to you once more praying that you will keep us and our loved ones safe and well.
Father we also remember all who have lost loved ones due to this virus and every family who has had their lives changed in such a short period of time. We pray for them that you will encircle them in your ever-loving arms and surround them with your peace and your love. We pray for everyone working in our Health Services in whatever capacity; bless them Father for their dedication and keep them and their families safe.
Bless our political leaders in Westminster and Holyrood; endow them with your wisdom that the decisions they make will be in accordance with your will and your purposes.
Finally Father we pray for Her Majesty the Queen and her family keep them safe and well, we thank you for her dedication to duty and her faith in you; may that be an example to our nation. Help us to continue to have faith that you are Lord God Almighty and that you are sovereign over every facet of our lives and being. Hear our prayers for we ask them in the wonderful name of Jesus. Amen
Jack McHugh
Praising and Worshipping God The Father
Matthew 26:6-13 When we come to pray, we can thank God for the most wonderful gift he could give us; his Son Jesus. In the story contained in the above verses Jesus is anointed at Bethany. The woman who anoints Him obviously appreciates that Jesus is someone special and probably gives him all she has. Jesus tells them that wherever the gospel is preached what this woman did will be spoken about.
When we come to worship God do we bring and give all we have? Worship him and thank Him for Jesus, Salvation, the Holy Spirit, His Word.
Interceding for our World and Community
Luke 19:41-44: Here we find Jesus weeping over Jerusalem; he knows what is going to happen to the city and its inhabitants. Do we have the same level of compassion about our world or indeed our community? Pray for Iraq, pray for the world situation, pray for peace in troubled areas, pray for the countries where the spread of aids is spiralling out of control, pray for our church's witness in our community and our land, pray for our missionary partners and others who seek to make Jesus known.
The Church
John 2:13-17: John tells us that Jesus is indignant about what is happening in the Temple. Pray for our national church; pray that instead of planning for decline we might receive a renewed vision of God's plan for Scotland. Pray that God will raise up men, women and young people who will burn with a zeal for God's gospel to be made known in our land.
Psalm 69:9: David in this psalm extols his reverence for the Temple: My devotion to your Temple burns in me like a fire. The Temple was where God was to be found in David's day. Does God's Word, his will, his plan and his purpose burn within us like a fire? Pray for the Church in all its areas of work, here and abroad.
Pray for the witness of all the churches in Bridge of Weir.
Our Congregation
John 13:2-5; 12-17 When Jesus washed the disciples feet, He gave us the most poignant lesson we could get about our responsibility to each other and to our congregation. Let each one of us resolve to serve our brothers and sisters in the church. Jesus also said: by the love you have for each other, people will know you are my disciples!
Pray that Freeland will be just such a place, where our Christ like love for each other is what we are known for.
Washing feet is dirty work, but if Jesus can do it can we refuse to do it?
Pray about outreach, pray about fellowship, pray for individual members of our congregation, pray for the sick, pray for the lonely, the worried, the bereaved.
Pray for those seeking after peace in their lives. Pray for those who are infirm and housebound.
Pray for our Sunday school, for the children, for the teachers and leaders. Pray that new teachers and leaders will volunteer. Pray that folks will respond to God's call, when he speaks to them.
Pray for all the young people in our midst. Pray that we as a congregation will nurture them and value them as they grow and mature.
Thanksgiving
Thank God for all the people who pray and intercede for those around them, doing it quietly and without fuss. Thank God for the folks who visit and care for members, largely unsung and anonymous.
Give thanks with a grateful heart, because he has given us Jesus Christ His Son.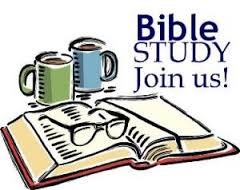 For the word of God is alive and active. Sharper than any double-edged sword, it penetrates even to dividing soul and spirit, joints and marrow; it judges the thoughts and attitudes of the heart Hebrews 4 : 12
Our bible study class takes place on the first and third Wednesdays of the month in the Pirie Centre at the front of the church building at 8.10pm. We are continuing our study on Acts. Come and learn more of God's word all
There is also a prayer session starting at 7.30pm to 8.10pm leading up to the start of the Bible Study.
Come at any time you will be made most welcome.
We also have various house groups who study the bible also. See House groups for details of contacts.
Sunday Worship
At Freeland we have two weekly services. The morning service at 10.30am and the evening service at 7.00pm. These services are generally informal and relaxed. We use a wide range of worship songs and our worship is led by our organist and our praise band
There are a number of young families in the congregation and we encourage the children to participate in our worship as well as being free to express themselves.
We are a Bible focused church and all of our services are centred on trying to apply the Bible in our daily lives.
Our minister, Rev. Kenneth Gray, usually preaches short series of sermons on Bible books or themes. He tries to use humour and real life illustrations to deepen our understanding of the passages.
The morning service lasts for about an hour and 10 minutes whilst the evening service runs for around an hour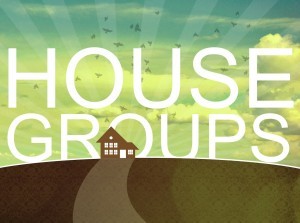 "For where two or three come together in my name, there am I with them" Matthew 18:20
All welcome
The house-groups usually meet on the second and fourth weeks of the month and details and contact numbers for the leaders are given below.
These comprise informal times of study and fellowship and are a great way to meet people and make friends especially if you are new or relatively new to the church. All the leaders would be happy to hear from you if you want to enquire further.
Night Groups
Monday Group Jack & Jennifer McHugh 7.30pm
Wednesday Group David & Margaret Adam 7.30pm
Thursday Group Graeme & Margaret Harris 8.00pm
Day Groups
Thursday Ladies Group Marion Whiteford 1.00pm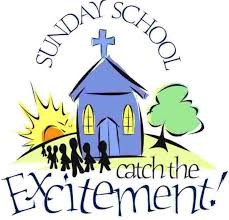 Jesus loves me this I know, for the Bible tells me so
Little ones to Him belong; They are weak, but He is strong.
Yes Jesus loves me, Yes Jesus loves me, Yes Jesus loves me
The Bible tells me so

Sunday School all sections start in the church at 10.30am

Creche - babies up to 2 1/2

Beginners and Juniors - Children approximately 2 1/2 to Primary 3
Seniors - Children from Primary 4, 5 and 6
Sunday School Co-ordinator : Lorna Yee

Download our full program HERE
Youth Church
The youth on a Sunday morning start in the church at 10.30am for a time of worship and then go to the Burntshields room.
Our youth church groups - The Lynx Group – P7 and S1 and The Cornerstone Group S2 – S6.
Although through the year some Sundays they are joined.
During the year The Youth Sections take part in different services with bible readings, sketches and prayers. They are a great asset to our church.
Leaders : Lynx - Ronnie Miller
Cornerstone - John Semple