Minister's blog
19 Mar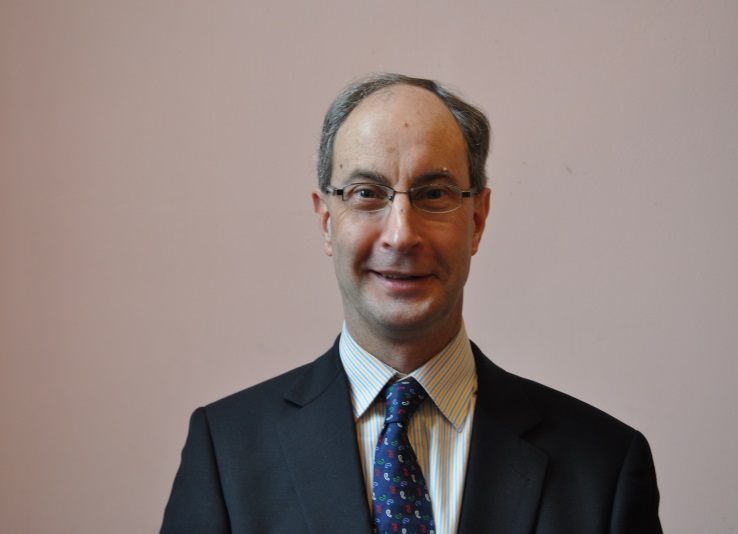 A New Year message from Rev. Kenneth Gray

There has been an almost universal feeling that we are glad that 2020 is behind us!

That said the world seems quite similar already!!! However one thing is very different. We now have hope that a vaccine will soon be available and that all the restrictions will eventually be ended. It may be that those hopes will be realised and we will be free of this virus. Sadly it may be that those hopes will prove to be false. I certainly hope that it is the former!!

Hope is one of the great human emotions which enables us to cope with a vast range of challenges throughout our lives. To use a funny illustration. I once read of a football fan whose team fell 6-0 behind after 75 minutes. He wrote " when the sixth goal went in I knew that there was no way back" It is possible to hope when things really are hopeless!

In one of the most famous chapters in the Bible Paul is speaking about the supremacy of love ( 1 Corinthians 13). The chapter ends like this; " And now these three remain faith, hope and love. But the greatest of these is love." 1 Corinthians 13: 13

Paul doesn't devalue hope by saying that love is the greatest. Hope and faith still remain!!

Our hope and faith are in a God who is love. We give thanks for the wonderful scientists and medical specialists who are fighting this virus on our behalf; and we enter the new year with the blessing of knowing that God who is love.

Hope is not gone; Jesus lives.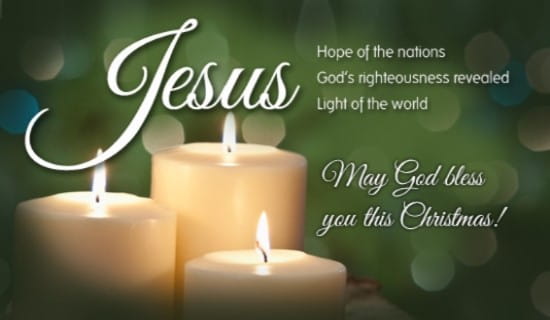 A Christmas message from Rev Kenneth Gray

After jesus was crucified two of his friends were walking to a nearby village. They were joined by a stranger and they told the stranger that they HAD hoped that Jesus was the saviour of the world.

A few hours later that hope was renewed when the news emerged that Jesus was alive.

We have had so many false hopes this year that it is easy to despair. For two thousand years through wars, famines, plagues and depressions the message of the angel has never been lost.

" I bring you good news of great joy..today a saviour has been born"

Hope hasn't gone; he was born for us.

Have a very Happy Christmas.

December Blog

Technology- friend or foe?

This week the news has been of well known shops going into administration. Some of the names seem to have been around forever; Debenhams, Burtons, Dorothy Perkins...

I suspect that fashions have changed ( get it!!) and that some retailers have made major mistakes in how the businesses have been financed.

However it is clear that a lot of shopping has moved online and people are happy to order from the comfort of their own homes.

This has led me to reflect on where we are as a church!

Hitherto our " offer" has very much been focused on 'come and see, or come and take part'. It has been about coming into the building or in some things about going out from the building.

For the last 8 months our offer has changed. We have moved online and are competing in a massive, world- wide marketplace.

Of course the vast majority of those who share the online services are our own members but I know that we have people watching from many parts of Scotland, the rest of the UK and abroad.

The response to the online services has been very positive and thanks for that must go to those who have the technical knowhow to make it happen.

This is where I have been reflecting! The news this week of the first vaccine being available from next week allows us to think that at some point we may now be able to open the doors again and return to something like 'normal'.

But will we? How many people will now decide that the services are actually better for them at home? How many who have watched at home may now decide to come along to church?

Will we be in a mixed economy with more participants in total but fewer in the actual church?

Then the next question would that be good or bad?

The church has always been evolving. We began in borrowed buildings ( in our case in a field!!), later on we built simple structures often without any furnishings of note. Eventually we added heating!!!!, pews, organs, furnishings and in some cases sound systems and loud speakers.

Is going online the next stage of that ongoing response to change and fashion?

These are just my musings but actually they are the questions we will need to address very soon!!

Advent Calendar

One of the actual changes which technology has made possible is out virtual advent calendar. A large number of people have been involved in this and there is a wide range of types of service as well as the focus of the messages. I suspect that we will not all enjoy them all. However it shows what can be done together even if we remain true to our own core values.

Kenneth

------------------------------------------------------------------------------------------------------------------------------------------------------------------------------------------------------------------------------------------------------------------------------------------------------------------------------------------

September

Our Session Clerk, Graeme Harris, suffered a massive heart attack on the 22nd August. We were all in a state of shock not least because he is one of the fittest people we know!

He received instant attention from a nurse and his son Grant and later from the ambulance crew. In the Freeman Hospital in Newcastle he received further wonderful care.

He has made an amazing recovery and we are grateful to everyone who cared for him and to everyone who prayed for him.

To make the joy of the family even more complete Graeme and Margaret became grandparents for the second time with the birth of Caleb Graeme Harris.

With all the progress made we still need to keep on praying for a

full recovery. As a church we have realised that prayer matters and God has taught us a valuable lesson too!!!

Kenneth

_______________________________________________________________________________________________________________________________________________

August

Good News

As most of us will know the new livestreaming equipment is up and running. As you can imagine this has taken a great deal of time from those who are managing it. We are especially indebted to Robin who has worked night and day on this and who has been driving force behind it. Indeed Robin was the force behind the livestreaming from the very start and we are very, very fortunate to have him.

Chris has also been very involved in the work and he too has put in many hours of work on our behalf.

I would like to thank everyone who contributed to the cost of the system and who continue to take an interest in it.

The good news is that we are looking for volunteers to help to run the system- this is an opportunity to be involved from the start and full training will be given and you will never be thrown in at the deep end!!

You can contact either Robin or myself.

More good news

As we can imagine these have not been easy times for everyone. We continue to support the foodbank with donations of groceries but the opportunity to do so is now very limited as the church is not open.

We have however been able to make a donation towards the work of the Foodbank from the Benevolent Fund and we sent a cheque for £ 750. This has been received with thanks and we are glad that people in real need are still being supported by the foodbank.

For some families the return to school is always a challenge because the costs associated with uniforms, shoes, bags, stationery, etc place huge demands on families.

We have also made a donation of £ 750 to the Paisley back to school fund which supports parents who need help.

The benevolent fund is available to provide further help and it may be that some of you know of needs which we could help to meet. It may also be that some of you would like to give to the fund and donations can be made if you want.

More Good News

I want to share a few things about the finances of the church. The first thing is to say a massive thanks to everyone for their continuing support for the church. I know that some people have brought forward their givings and others have made great efforts to pay money by standing order or by paying the money in at the bank counter.

I know that others are saving their envelopes up.

If you want John Coventry is happy to collect and bank any offers envelopes which may be accumulating.

All of that said at the end of June our overall income was actually up about 1% year on year. That is a wonderful position to be in I would like to thank you all for the incredible generosity which has been shown.

As always we are indebted to the finance people who are doing a great deal to keep everything going at the moment.

What happens now?

We all know that as the Scottish Government easies the lockdown restrictions that it becomes harder to know what we can and can't do! How many can meet outside? How many inside? How many families? When to wear a mask? The list in almost endless.

For churches the rules are very complicated and on the face of it a little confused. Indeed they have been changing almost every week as well!!

The basis rules are these.

Churches can open for private prayer and now for worship. That said there are many complications to be overcome.

With social distancing Freeland can only accommodate 29 people with another 5 or 6 allowed in the Pirie. Everyone attending a service has to wear a mask except the worship leader. There can be no congregational singing and the flow of people has to be managed.

There can be no tea or coffee afterwards and social distancing will have to be observed at all times.

In many ways these are the most onerous rules for any area of society.

Jim Welsford and Graeme Harris have been putting in hours of work in preparation for a return to worship. The level of detail which has to be addressed in almost overwhelming- we are talking about dozens of pages of forms to be completed as well as all that will be required in relation to cleaning, sanitising and disinfecting.

About a quarter of churches in the Presbytery have decided to reopen so far whilst others have decided to wait until something more like normal worship is possible.

The Kirk Session will meet at the beginning of September to decide on our response. It may be that we will reopen or it may be that we will decide that the current livestreaming arrangements offer a better worship experience.

If you have views please pass them to me so that I can share them with the Kirk Session.

May 22nd

Thy Kingdom Come

Thy Kingdom Come is a global prayer movement that calls on Christians of all denominations to join together in prayer from Ascension to Pentecost.

Rt Rev Dr Martin Fair, Moderator of the General Assembly of the Church of Scotland, has joined the Scottish Church Leaders Forum in encouraging everyone to take part in

There are full details elsewhere on the website. A couple of weeks ago we had an interruption to our Wi-Fi signal during the Sunday morning livestream. It came just as the point where I was talking about prayer!

Our idea is to run a virtual Day of Prayer starting at 10.30 am on Saturday 30th May and finishing at the beginning of the morning service on Sunday 31st May at 10.30.

We are looking for people to volunteer to fill the slots over the 24 hours. It may be that some of us can commit to more than one slot or that we can manage just 15 minutes. There will be an opportunity to " book" a time on the website so it will be first come, first served!

I really do believe that prayer should be our focus as a church at the moment and it is very encouraging that the whole church takes the same view. I very much hope that we can fill the full 24 hours.

Church Finance

The management accounts for the first 4 months of the year have recently been produced and I just wanted to share where we are financially.

Our giving's have actually increased slightly in the year to date! That runs counter to what some of might have been expecting!

There are a number of people who have brought forward their annual giving and some people have started to give by standing order rather than envelope.

I also know that many of us are saving up our envelopes to bring along when the lockdown ends. I would like to thank everyone for their generosity and thoughtfulness.

There isn't really a " however" but the income has reduced very slightly because of a decrease in non-giving income. Over the next few months we will see a decline in hall rental income for example. The however is that whilst we cannot be complacent we can be thankful that at the moment we are able to function as normal.

People

There are too many to mention by name but many of our members are still very active on our behalf.

Those who are involved in the Sunday and Wednesday services as well as the Zoom meetings for BB and Sunday School. The GB have had a virtual display and presentation.

The administration carries on and there has been a need for continuing work on the fabric of the building.

One of our neighbours pointed out that there was a smell from the church drains and we are now regularly flushing the toilets and running the water !

perhaps the single most important thing is that we keep in touch with each other, pray for each other and encourage one another.

On a personal note can I say how much I appreciate all the positive comments about the services and it has been amazing to find that we have more worshippers online than we have normally!

We hope to be able to continue to livestream the services when this is all over and there will be something about that in Freeland News which should be coming to us all fairly soon.

________________________________________________________________________________________________________________________________________________________

April 20th

Thank you to everyone for colouring in the crosses. I hope that you will take photographs ( or do a drawing) of your street and send it to the link so that we can show them before the service each time we have a livestream.

I know that the website has plans for a boat and I am hoping to speak about a boat this Sunday- of course not really about the boat- but there is a boat in the passage!!

Please remember people who have loved ones in care homes and hospital at the moment. It isn't easy to visit and lots of people are missing their loved ones. Lets pray for them to feel peace.

------------------------------------------------------------------------------------------------------------------------------------------------------------------------------------------------------------------------------------------------------------

Easter Sunday

As usual we will have a family service on Easter Sunday. I am hoping to build a tomb in the church to help us understand what happened on Easter Sunday.

Hopefully the camera will not be too shaky!

Holy Week

Thank you for all the positive comments after the Holy Week services. Robin has some idea of how many people are tuning in but for those of us participating it

is hard to know if we are speaking to ourselves or not!

_______________________________________________________________________________________________________________________________

Easter Blog

Holy Week Services

We will continue to have services each evening of Holy Week. On Monday, Tuesday and Wednesday they will be Livestreamed from Freeland.

The theme is " Going Home" and we will explore the fall, the consequence of the fall and the glory which is now ours through Jesus Christ.

Each night we will listen to the theme from the New World Symphony which has been used as a basis for a hymn, known as Going Home.

On Thursday and Friday the services from St Machar's will be shown on our Facebook page. These will be pre-recorded.

All of the services will be streamed at 7.00 pm and will be available for viewing afterwards.

If anyone would like to watch the services and doesn't want to use Facebook then email the website or myself and they can be sent to you as an attachment.



At the moment everyone is saying that these are strange times. I know that some people are struggling to sleep properly and others are finding it hard to cope outside of our normal routine.

It is good to recognise that these are difficult times and the next few months afterwards will not be easy either.

What has struck me is just how well people are being supported and encouraged at the moment.

It may be that some of us have been missed. If that is the case please get in touch. there is a group in the church who are willing to help and I am very happy to do whatever I can as well.

Please don't hesitate; as we are rightly reminded every day, we are all in this together!

Kenneth

_____________________________________________________________________________________________________

March 2020 Blog



Dear Friends



I saw a programme on television recently in which the principal characters were discussing children leaving home to go to university.

One said this; " The thing is, once they go then they never come back"

That isn't always entirely true and of course most of our children do keep in touch and come back regularly. However we do know that being away from home

changes them and broadens their horizon.

For the next few weeks we are going to be away from home!! We will live stream the morning service for as long as possible and hopefully that will be until we can meet again for worship.

We also hope to have a midweek talk in place of the Bible Study and Housegroup meetings.

I did have a message after the service yesterday saying that the person had watched the service from bed! Lets hope that doesn't catch on!

So lets pray that we will be home together before too long.

Thank you to everyone for the positive feedback after the service yesterday. I think that it went very well- I did notice a few things about myself which I will try to put right next week!!

I just wanted to say that thanks are due to Robin for getting everything sorted out in order to make it happen.

We are also very fortunate to have Nicola, Graham and Dave to lead the music and work the AV system..

For the first time we had a bouncer at the service; Chris Lawrence, our church officer, he was there to keep people out -not to drag them in!!

January Blog

We are delighted to welcome one of our missionary partners, Lorna Ferguson, who will be with us on Sunday 26th January.

In the morning she will be speaking about the challenges of being a missionary in Japan. She will use Joshua 3 to make the point that sometimes the challenges seem to great for us but God is in control. She will also speak a little about the difficulties of dealing with David's illness and death whilst pointing people to a God of miracles.

In the evening Graeme Harris will interview her to help us to get an insight into her work in Japan.

We will also be continuing our studies in the life of John the Baptist.

At the moment the Church of Scotland is embarked on a process of reducing the number of Presbyteries from 45 to 12.

In the local area we have decided to unite our Presbytery ( Greenock and Paisley) with Dumbarton Presbytery.

We hope to complete the process by the beginning of September which is an ambitious target.

I am involved in this as I am the Business Convener of the Presbytery whilst Hanneke is part of the committee which is working out how the new presbytery will be structured.

Our hope is that the new structure will be one where the presbytery supports the congregations rather than annoying them!!!!

Kenneth

One or two people have asked how the different parts of the Christmas story fit together. Just a quick explanation why Jesus was born in 4BC, there was a 4 year error made by a Roman monk/mathematician Dionysus Exeguus when the calendar was set in 525 AD

Here is a simple attempt to put things into chronological order.

King Herod died late in 4 BC.

Jesus was born in early 4BC. Mary and Joseph travelled to Bethlehem because of the census.

The shepherds came to the baby and the angels sang to his praise.

8 days later Jesus was circumcised in Bethlehem. ( In Luke 1: 59 we are told this in relation to John the Baptist; " they came to circumcise the child")

So a priest or priests came to fulfill this.

At the same time he was given his name.

-------------------

41 days later the family went to the temple and made the sacrifice which was usual for poorer people- the magi had not been by this point or else they would not have been poor!!

Simeon and Anna bless the child and praise God.

-------------------

After this the family returned to Bethlehem.

In Matthew 2:1 we read this " After Jesus was born". That phrase sets the scene for the visit of the magi. Matthew uses the word" paidon" to describe Jesus, that means young child.

Luke calls Jesus " brephos" which means baby.

In Matthew 2:7 we read that Herod had asked the magi " the exact time the star appeared". The magi therefore visited a child who was a few months old.

They brought their gifts and worshipped Jesus.

-------------------

Joseph is then warned in a dream to flee to Egypt, the family then returned to Nazareth in 3 or 2 BC



Kenneth
08 Jan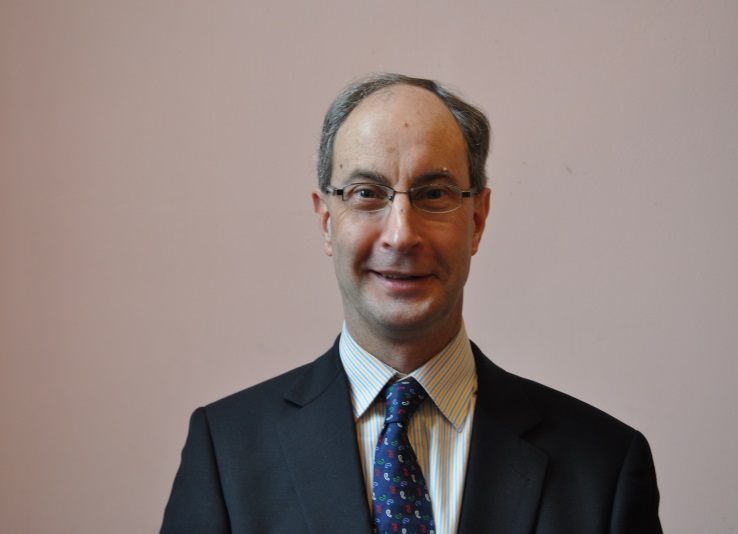 We start a new series at the morning services on Sunday 13th January.
The overall title is " People God Called" Until the end of February we will be looking at 8 different people from the Old and New Testament including one who was called but refused! One of the underlying points will be that God hasn't stopped calling people.
Meanwhile our evening services continue to look at the early chapters of Johns Gospel.